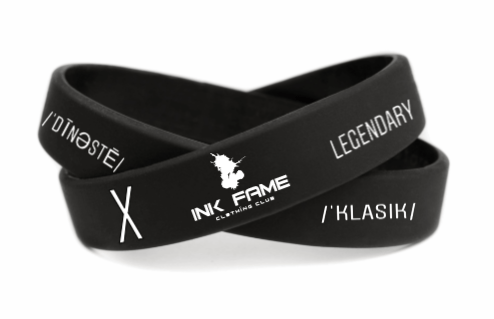 K.L.D. Signature Wristband
K.L.D. Signature Wristband
-Ink Fame Logo
-Klasik: judged over a period of time to be of the highest quality and outstanding of its kind.
-Dineste: a succession of people from the same family who play a prominent role in business, politics, or another field.
-Legendary: remarkable enough to be famous; very well known.
Express your Fashion using Ink and become Famous doing it